Situated in the heart of Lalitpur, Pinnacle is a global standard College imparting quality education for her students. We are pleased to introduce Bachelors of Business Management (BBM) affiliated to Tribhuvan University (TU). Our graduates are distinguished by their professional readiness, self-reliance, and integrity.
Our graduates typically take leading roles in organizations across the private, public and not-for-profit sectors, and are ready to pursue opportunities that range from small start-ups to holding top management positions in large multinational organizations.
The specific roles, industries and sectors our graduates work in largely depend on their majors, although there is also flexibility to work in a general management capacity.
Some of our graduates choose to further their research ambitions and enroll in an honors year, where they develop their research and analytical skills and make contributions to knowledge.
OBJECTIVES
Students will get opportunity to earn by learning.
They will get a chance to involve in share market and get to know about portfolio management system
Our students will be able to develop the entrepreneurial skills
Students will develop leadership
Our students will learn how to compete with emerging business trends
Our students will learn corporate social morale and responsibilities.
COURSE OF STUDY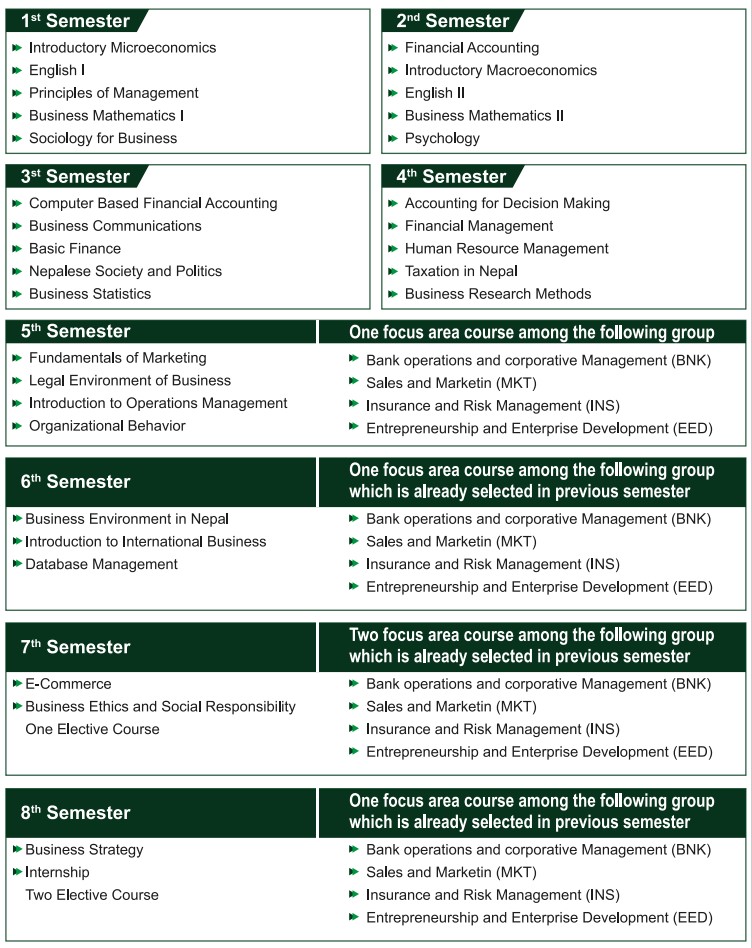 EXPOSURES TO STUDENTS DURING STUDIES